How do I complete YourSurveys?
YourSurveys remains as one of the most popular survey routers on ZoomBucks. You can complete unlimited surveys daily. It is also available worldwide.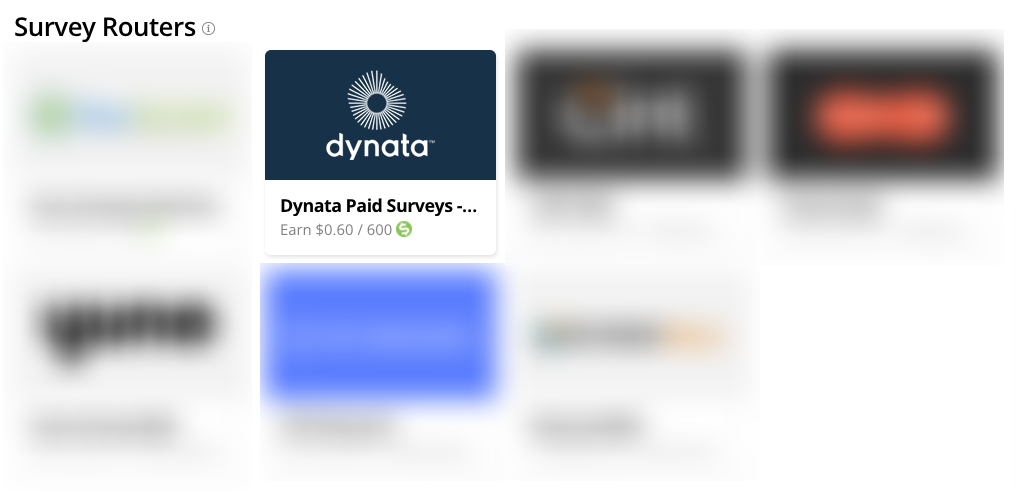 Step 1 - How to Get Started
There are two ways to access YourSurveys:
Click "More Surveys" in the member's area. Select YourSurveys.
Under "Earn", select "Surveys" and click YourSurveys.
Step 2 - Complete Your Demographics
Because YourSurveys is a survey router, you must answer a new set of questionnaires first. By providing your demographics and other basic information, YourSurveys can route you directly to different surveys you are qualified for. It is extremely important that you answer these questions honestly. Falsifying your data can result in ban or account suspension.
Step 3 - Take Surveys and Earn Points
Complete a survey successfully and earn $0.85 (850 points) within 10 minutes per survey. Earn unlimited times daily! Once you have earned at least 5,150 points, head over to our Rewards Store and redeem your favorite reward!
YourSurveys Quality Score
Quality scores indicate your survey accuracy on the last three months of your survey activity. All users will start with a score of 100.
Your quality score remains at 100 or increases when you consistently provide honest responses and complete surveys. Speeding and providing inaccurate responses decreases your quality score. Panelists with low quality scores are blocked from future participation.
However, your score decreases each time you do any of the following:
Failing quality checks
Falsifying information just to qualify for surveys. Conflicting information might result in ban or account suspension.
Speeding.
Rejecting surveys.
Opening multiple surveys at the same time.
The higher your quality score is, the more surveys are available to you. Don't forget to keep an eye on your quality score at all times.
Tips and Tricks
Be honest with your demographics to avoid account suspension.
Take your time answering the surveys.
Remain consistent and truthful in your answers. Otherwise, your quality score decreases.
Make sure your quality score remains high or at 100.